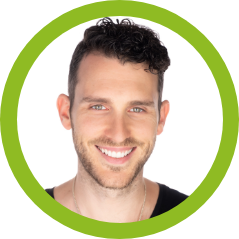 TREY STINETT ( NASA)
Trey a serial entrepreneur and father of 2 living in St. Petersburg Florida.
Trey spent years touring the country as a public speaker. And though he sold more than $10,000,000 of coaching products during that time, it was a grind that kept me away from his family and community. he began searching for a better way.
This led him to discover the transformational work of Roger James Hamilton (Wealth Dynamics). Through his work, trey discovered the spiritual side of succeeding in business and life. When we are in flow, anything is possible.
Trey ahs worked closely Roger to bring Wealth Dynamics to the United States through his live workshops in Austin and online where Trey teach entrepreneurs how to organize teams where they are all in their natural flow.
And it is now his absolute honor and pleasure to be a stand for the transformation of others as well. Sure, we help people grow their businesses - but each of those business owners - in some small way - are making this world a better place.
Helping entrepreneurs grow their business through healing - that is his mission.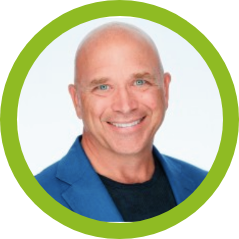 JIM BECKER (NASA)
At first glance, he may seem to be the successful founder and CEO of Becker Logistics, an expert in supply chain management, a swing dancer, a runner, a helicopter pilot, and a volunteer. He is, in fact, all those things.
Jim learned to focus on the journey of life rather than solely on whatever goal or endpoint may serve as a destination. On this journey, his purpose is to help the people he encounters become a higher version of themselves—to help them to live life without regrets, to feel empowered, and to act with confidence.
Jim begin each morning by reciting a quote from Groucho Marx that reminds himself, "Yesterday is dead, tomorrow hasn't arrived yet. I have just one day, and I'm going to be happy in it."
This is his personal worldview, but it positively impacts our business, too. Becker Logistics prepared for and experienced extraordinary growth over the past five years. They operate seven offices, three in Chicagoland; one in Cincinnati, Ohio; and one in Duluth, Georgia. In 2019, they expect to expand their offices to seven one in Dallas Ft. Worth, TX and one in St. Charles, MO.
At Becker, the motto is, "If nothing changes, nothing changes." This perspective, combined with Jim's strong belief in every employee, has resulted in top line revenue growth of 1,071% over the past 5 years.